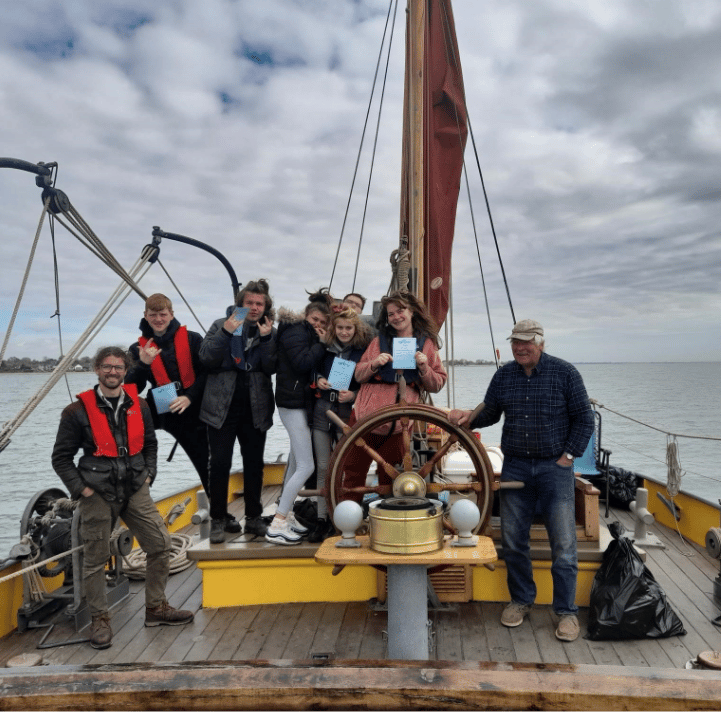 The value of Sail Training
Sea-Change Sailing Trust is a member of The Association of Sail Training Organisations. ASTO  have commissioned researched into the effect of residential sail training voyages on the lives of participants. Group leaders reported the following outcomes with their young people:
93% Sense of achievement,
90% Improved wellbeing and confidence
89% Improved self-control and discipline
88% Increased resilience
91% Improved aspirations and motivation
89% Improved communication skills
Best of all – its also fun! At Sea-Change Sailing Trust it's also low-carbon, as our Thames sailing barge Blue Mermaid has no engine! We take groups of up to ten young people and two leaders on residential voyages around the East Anglian coast. Contact us today to find out more.