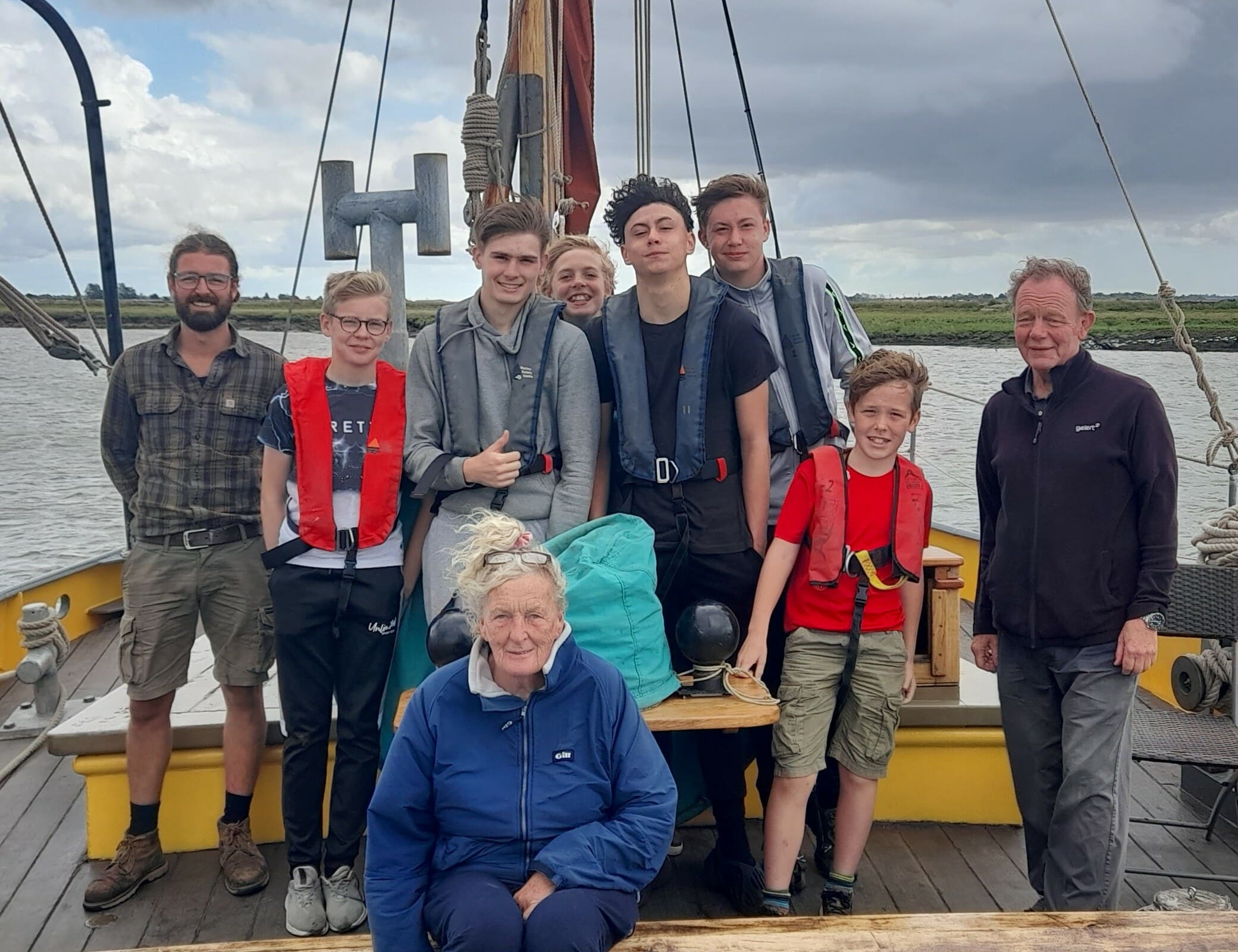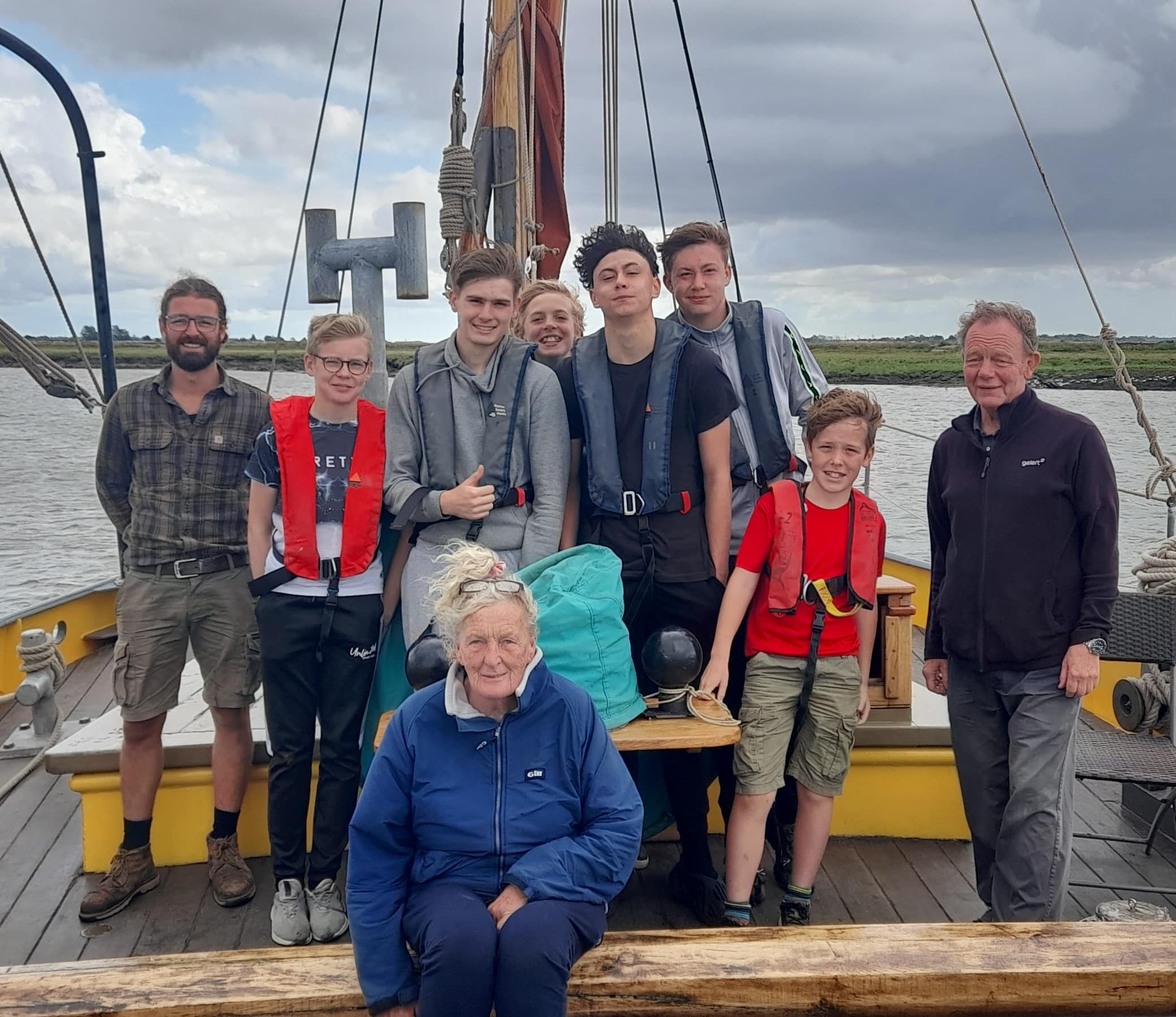 Six Tacks up Collier's Reach
Pictured on Blue Mermaid at Heybridge about to go ashore for lifts back to Kent, the crew from Kent Virtual School with leader Steve Orwin and Oli and Hilary from Sea-Change.
The boys joined at Hollowshore on Monday morning with a mixed and challenging forecast for the delivery back to Essex following the Swale Match. As one gale passed on Sunday night, another made its presence felt west of Ireland, not so much global warming as the random movement of the jetstream. Good for the gardens as we used to say.
There followed a fast sail to the Colne with a steady south-westerly, taking half the time it had taken the other way the previous Wednesday. Tuesday it blew harder meaning we had a wide game on East Mersea Stone before setting off for Heybridge mid-afternoon at half ebb when the wind moderated. And it moderated so much progress was slow and we ate dinner under way, anchoring at the Doubles at dusk for only 90 minutes to wait for water. With the nav lights burning bright we had a glorious moonlit sail to the mooring shortly before midnight when the rain before the next weather system arrived. Six tacks up Colliers' Reach, topsail down the right side, mizzen stowed through the wind, mainsail brailed and foresail down to glide against the flood to the mooring rope streaming unusually helpfully.
Ashore at Stebbens Boatyard when the tide served after a clean up and debrief for the journey home by car, quicker but nowhere near as much fun or learning as by barge. When asked what had been hard and what was best, the group felt the anchor windlass was hardest but several said "all of it" in answer to the second question.
A couple of days at home to do the washing before an adult crew training weekend, then a group of returners with the Toppers aboard and another youth group before the Wind Tide and Oar Jolly later in the month.