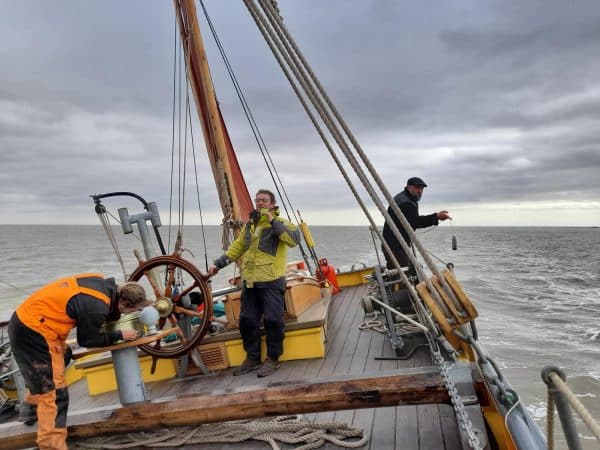 Hoorah! We Are Under Sail Again After The Winter Refit!
We have our first trainees of the season. They are a little older than our usual customers! We are addressing the skills shortage in the historic Thames sailing barge fleet. This is a PLA funded barge crew training week. Our trainee skippers are kept busy on a passage down The Wallet. Oli is steering, Jake polishing the binnacle and Chris swinging the lead. There's never a dull moment at sea!
We are looking forward to sailing with our friends from Inclusion Ventures in Jaywick next week. Please bring the sun with you!