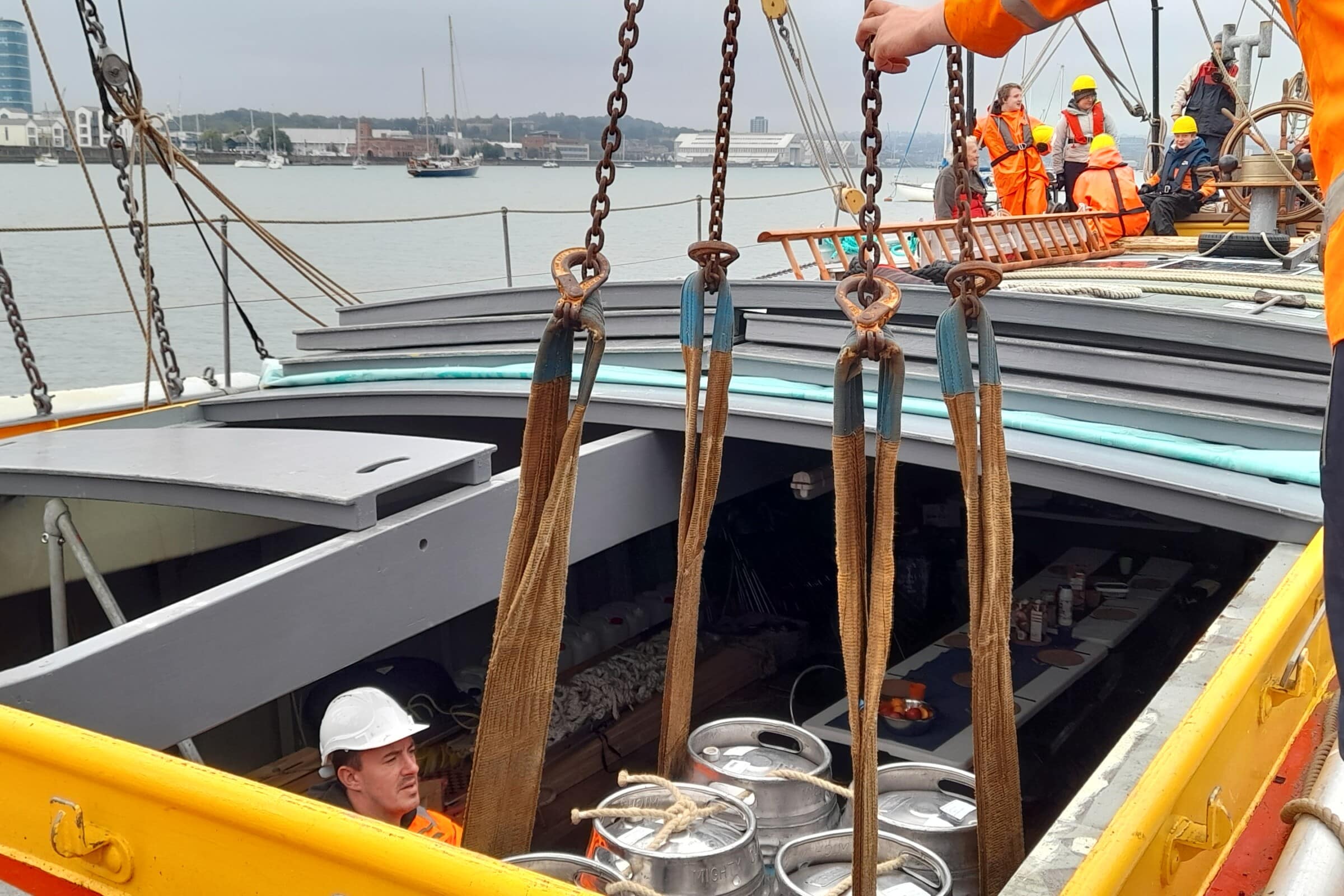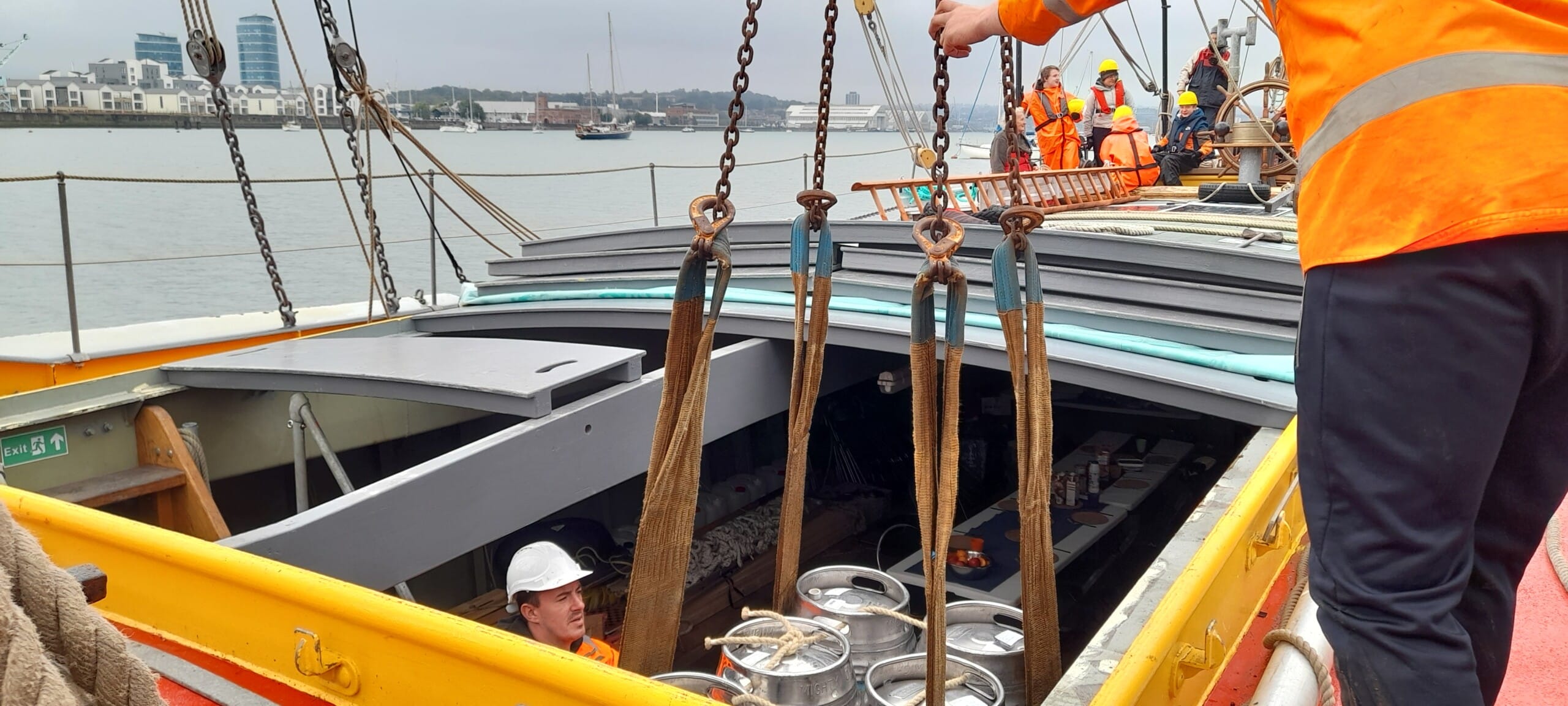 A Picture is Worth a Thousand Words…
This picture tells the story of Sea-Change Sailing Trust. It is a snapshot that sums up 16 years of determination in which a charity was born, the first Thames sailing barge since 1930 was built, thousands of young people and vulnerable adults had their lives shaped by residential voyages, and cargo was delivered entirely under sail with young people learning valuable life skills in the process.
Here, young people on their half term holiday have loaded firkins of beer brewed by our local Mighty Oak Brewery in Maldon, into Blue Mermaid on Monday. On Tuesday they had a long and chilly day crewing Blue Mermaid down the Essex coast and into the River Medway in Kent. They are pictured on Wednesday enjoying a brief pause whilst GPS Marine in Upnor, Kent, unload the beer with their crane. 'Hoorah!' I hear the youngsters saying…'Those barrels are heavy'! If you look carefully you will see the table in the hold is set ready for lunch! Once the hatch covers are on, Blue Mermaid will be getting under sail again, ready to make her way back to Essex in time for Friday. What a half term holiday! It would take more than a thousand words to list the many benefits to the youngsters involved.
We would like to do more cargo work in 2024. If you have an idea for a load that could be delivered by Sea-Change Sailing Trust, then please get in touch with judy@seachangesailingtrust.org.uk